Fusion GPS, the same Democrat Party-linked firm responsible for the bogus 'Trump dossier,' is being called out by a Venezuelan human rights activist for their connection to brutal dictators…
Thor Halvorssen, the founder and CEO of The Human Rights Foundation, created a post on Facebook detailing his testimony to the U.S. Senate Committee on the Judiciary.
In the post, Halvorssen explains, in incredible detail, exactly how despots used Fusion GPS to continue to commit fraud and embezzlement in Venezuela.
The story goes that Thor Halvorssen was in Venezuela to investigate allegations that Derwick Associates, a Venezuelan energy company, skimmed over $2 billion to provide kickbacks to government officials.
When Halvorssen started investigating, Derwick allegedly hired Democratic opposition research firm Fusion GPS to kill the news stories.
Fusion GPS reportedly got straight to work running smear campaigns similar to the ones Fusion GPS ran in the United States against pro-life activists.
Halvorssen didn't pull any punches…
From his post:
Thank you for the opportunity to provide testimony about Fusion GPS, its role in a multi- billion-dollar corruption case benefiting the Venezuelan regime, and how they violate the Foreign Agents Registration Act (FARA).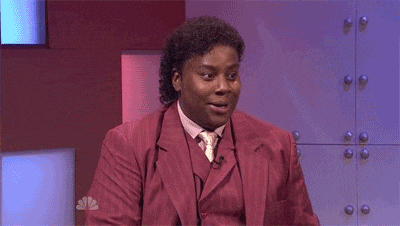 Halvorssen claims that Fusion GPS put the kibosh on his attempts to expose political corruption in Venezuela…
In 2012 I began researching a Venezuelan corruption scandal that also involved U.S. banks, companies, and even U.S. courts. This story should have received extensive exposure on the front pages of America's national newspapers. Fusion GPS, however, was hired to spike these stories.
Dictatorships can't operate without groups like Fusion GPS, according to Halvorssen…
Corrupt government officials in dictatorships would be powerless if they didn't have cronies in the business world, and these cronies, in turn, would be useless allies without enablers like Fusion GPS, who are eager to whitewash and profit from their crimes.
Halvorssen goes on to talk about what a sleazy operation Fusion GPS ran in Venezuela…
Fusion GPS devised smear campaigns, prepared dossiers containing false information, carefully placed slanderous news items, and possibly even staged a break-in at the home of one of the key whistleblowers. I know firsthand the breadth and intensity of their activities because I personally experienced the wrath of Fusion GPS.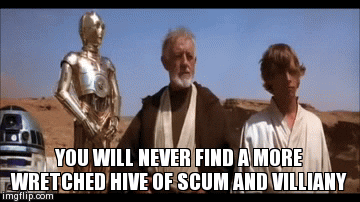 Halvorssen was investigating Derwick, a Venezuelan energy company that allegedly bilked Venezuela for billions of dollars…
Derwick has stolen more than ten times the amount involved in the infamous 2015 FIFA corruption case and multiple times more than the tax theft in Russia that led to the murder of Sergey Magnitsky. However, there has been almost no media coverage about the Derwick case, and law enforcement activity probing Derwick has ground to a halt. One of the key reasons for this is the paid effort of Fusion GPS.
Guess who they hired to make sure Halvorssen's investigations never saw the light of day? Fusion GPS…
In 2014 Fusion GPS began working on behalf of Derwick to ensure that the evidence of their crimes and the narrative of their spectacular thievery would never appear in the media. The media was a significant threat to Derwick because, even though law enforcement already had Derwick on its radar, prominent media exposure would surely accelerate a prosecution. Fusion GPS cofounders Glenn Simpson and Peter Fritsch knew as much, having worked at the Wall Street Journal for a combined tenure of over two decades. During their time there, they published articles that preceded criminal investigations, indictments, and arrests.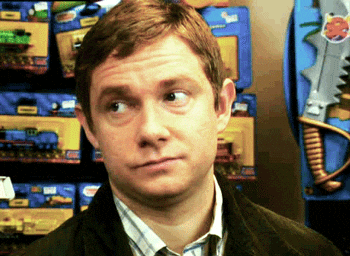 Fusion GPS are smear merchants for despots…
Fusion GPS understands how the media operates, how to kill a story, how to manufacture enough doubt to throw off a journalistic investigation, and what it takes for an editor to disqualify a journalist from pursuing a story.

Working alongside their colleague Tom Catan, their objective at Fusion GPS was to ensure that the whistleblowers in the Derwick case would suffer great injury to their credibility and reputation. Fusion GPS devised smear campaigns, prepared dossiers containing false information, carefully placed slanderous news items, and possibly even staged a break-in at the home of one of the key whistleblowers. I know firsthand the breadth and intensity of their activities because I personally experienced the wrath of Fusion GPS.
Fusion GPS allegedly used more fake dossiers to attack Halvorssen and discredit his work…
Mr. Fritsch sent Mr. De Cordoba a dossier containing false and derogatory information about me and about the other whistleblowers who have drawn attention to Derwick. Mr. Fritsch also told Mr. De Córdoba that the whistleblowers were part of a paid defamation campaign against these successful, honest Venezuelan businessmen. Ironically, in this tale, Mr. Fritsch reversed the roles of his organization and the opposition that had sprouted up against Derwick. Fusion GPS was responsible for the defamation campaign, and the targets of its campaign were a group of honest people attempting to expose the corruption of the Chávez regime and its cronies at Derwick. Mr. De Córdoba informed me that the information in the file about me was not credible.

After his return to the U.S., Mr. De Córdoba's supervisors at the Journal received multiple threat letters from attorney Adam Kaufmann of the New York law firm Lewis Baach. Mr. Kaufmann has a relationship with the principals of Fusion GPS that stretches back twenty years. Mr. Kaufmann is the lawyer Derwick hired to pay Fusion GPS's fees and to ensure that Fusion GPS's paperwork, including all bills, would be covered by attorney-client privilege. The Wall Street Journal never published the story about Derwick's crimes. Fusion GPS was not done yet. Multiple stories at various media outlets were also spiked prior to publication, including in prominent publications such as Bloomberg News and The Economist in London.
Halvorssen finishes off the post by calling Fusion GPS what they really are – smear merchants…
Fusion GPS isn't an "opposition research" or a crisis communications company. Fusion GPS is a group of highly paid smear experts who function as an accessory to the crimes committed by Derwick Associates. As such, they are in part responsible for the ongoing injustice and suffering brought about by Derwick's actions in Venezuela. I urge you to probe into Fusion GPS's Venezuelan activities and especially into their willingness to pay journalists in exchange for the publication of baseless smears.
The Daily Caller investigated the story, speaking to a government official who corroborated it…
The Daily Caller spoke to a former senior U.S. government official who said that de Cordoba also told him of the Caracas meeting. The official said that meeting was requested by Derwick's representatives in order to stave off publication of the Journal article, which would be embarrassing to the company because it detailed a scheme to overbill the Venezuelan government billions of dollars to build power plants and provide kickbacks to Venezuelan officials.
Read the full statement from Thor Halvorssen here:
Sources:
The Daily Caller
Thor Halvorssen