Following a lengthy legal battle, a transgender woman convicted of first degree murder in Canada will be transferred to a women's prison.
According to The Canadian Press, Fallon Aubee has become "one of the first federal prisoners to relocate under policy changes at Correctional Services Canada that allow inmates to transfer facilities based on gender identity and not physical anatomy."
"It's a really big deal," the wire service quotes West Coast Prison Justice Society spokeswoman Jennifer Metcalfe as stating.
"I've had a number of transgender women prisoner clients who have been held in men's prisons and who faced a lot of day-to-day discrimination, such as name calling and harassment from both correctional staff and other prisoners," Metcalfe, a lawyer who advocates for transgender inmates reportedly added.
According to The Canadian Press, Aubee – whose original name was Jean Paul – was convicted in 2003 for her role in a gang-related murder.
For at least 10 years, Aubee has reportedly been fighting to be transferred to a women's prison.
"We're just really happy to finally see it happening federally," Metcalfe reportedly said, in reference to the fact that this is already apparently happening in provincial institutions across Canada.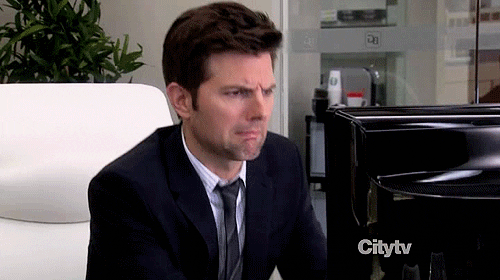 "I think it's going to be a huge adjustment going to the prison for women, not just for me but for the women who are there as well because I am pre-op so there's a stigma that's attached," Aubee reportedly said to CBC News.
"I want to be able to diffuse that with my character, my attitude, my generosity, so they say, 'wait a minute, she's just one of the girls.'"
CBC News goes on to quote Aubee as stating, "despite  all the stigma, the discrimination, the harassment, the abuse, the sexual abuse, I believe it was a worthwhile journey because I can stand tall and proud today and say, I'm a woman and I'm going to be recognized as a woman."
According to CBC News, Canada's liberal Prime Minister Justin Turdeau is to thank for the legislation that made Aubee's transfer – which will take place on Tuesday – possible.
"Canada's prison service abruptly reversed course and adopted an interim policy for transgender inmates in January, just one day after Trudeau promised to promote equality for all transgender Canadians, including those behind bars," the outlet states, in apparent reference to the exchange seen in this clip.
While at a town hall meeting in Kingston, Ontario, PM Justin Trudeau is asked about the treatment of transgender people in the prison system.
Many Canadians commenting on CBC News's article are not impressed with the country's decision to move Aubee into a women's prison.
Sources:
CBC News
The Canadian Press
WHAT ARE YOU WAITING FOR, BITCH?
BECOME A DANGEROUS VIP FOR AS LITTLE AS $3.95 A MONTH
You get all our best writing, MILO'S VIP-ONLY podcast and a bunch of other decent stuff.