The latest and greatest failure in social justice warrior virtue signalling is brought to you exclusively by Reebok.
Reebok took an opportunity to try to take a shot at President Donald J. Trump's recent complimenting of Macron's wife's figure.
"You're in such good shape," US President Trump told Brigitte Macron, wife of French President Emmanuel Macron https://t.co/5JzfmAxAII pic.twitter.com/ikNQvCuEOL

— CNN (@CNN) July 14, 2017
However, Reebok seems to have forgotten one simple rule about social media. That simple rule is that you can never out-meme Trump especially with a stereotypical, liberal infographic like theirs. Seeing as it's the only tweet on Reebok's page with a decent amount of retweets, it's likely that this little stunt was to get them some attention on Twitter. Reebok is getting attention, but probably not the attention they wanted. People are threatening to boycott Reebok and Twitter users are tearing apart the stupid tweet.
This is the cute little infographic Reebok released.
In case you were wondering when it IS appropriate to say, "You're in such good shape…beautiful,"… THIS: pic.twitter.com/Z1cnnRD8Ut

— Reebok (@Reebok) July 14, 2017
Everyone is trashing their pathetic attempt of a swipe at the President.
.@Reebok oh look, another company virtue signalling to nuffies. Meanwhile, this is how they market their products. They look in good shape. pic.twitter.com/eqEW7nmHQV

— Rita Panahi (@RitaPanahi) July 16, 2017
Thank you, @Reebok, for your virtuous message about when it's appropriate to complement a woman's shape. pic.twitter.com/vuj8oe86ZL

— Jim Norton (@JimNorton) July 15, 2017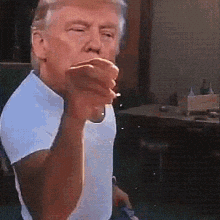 The trolling goes on and on.
So @Reebok is now pontificating about #sexism. So glad they would never appropriate women's bodies to sell their crappy shoes… pic.twitter.com/pYKUMX1bgg

— James Woods (@RealJamesWoods) July 16, 2017
Next line of shoes will be called snowflakes from Reebok https://t.co/RPs8wllZD8

— Joe Biggs (@Rambobiggs) July 16, 2017
@Reebok thought it'd be hip & funny to hop on the #Trump hate bandwagon 😷 PEOPLE RT to #BoycottReebok show him #MAGA #USA #Covfefe #News https://t.co/XxyJN6MtK4

— Kat (@katxarielle) July 15, 2017
Reebok is making a big move into the SJW shoe market. pic.twitter.com/TgI9i4slWP

— Mike Cernovich 🇺🇸 (@Cernovich) July 15, 2017
Sad response from @Reebok. Trying to be holier-than-thou off #FakeNews. Put more time/effort/resources into your athletes instead of BS. https://t.co/FxXUWKbycy

— Steven Cheung (@CaliforniaPanda) July 16, 2017
Awww @Reebok has turned SJW! (RT) if you will join the BOYCOTT! https://t.co/RThq1ZDYCE

— KEEM 🍿 (@KEEMSTAR) July 15, 2017
Boycott @Reebok.https://t.co/KhG2RbA76e

— Stefan Molyneux (@StefanMolyneux) July 15, 2017
If there is one thing every woman needs it is fewer compliments. Gee, thanks Reebok. https://t.co/zhgL8v3EXI

— Alice Teller (@AliceTeller) July 15, 2017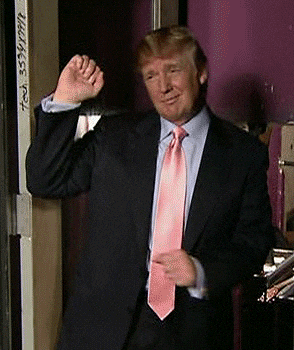 So, throw out your Reeboks and don't forget to Dump Kelloggs too.