Marvel Comics is investing in an influential new target market: queer Latinas. Apparently, they've have become such a huge demographic they now warrant their own super hero.
America Chavez is a new diversity heroine introduced earlier this year by Marvel and she has all the usual suspects in the leftwing media gushing.
HuffPost calls her a "queer, foxy, badass, hard femme Latina" who "totally knows how to channel her inner Beyoncé."
Vogue describes her as a gold-hoop-wearing Queer Latina who "travels back in time to punch Hitler in the face."
The outlet goes on to state that the story will "follow the 18-year-old student at the fictional (and well-named) Sotomayor University (seriously), as she fights aliens and protects her fellow classmates from injustice.
Wait… the queer Latina social-justice superhero will be ridding the country of aliens?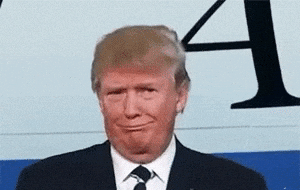 Marvel first introduced the Queerto-Rican superhero in 2011 as part of the Young Avengers series.
Apparently the scrappy America Chavez became so popular that she now warrants her own comic book.
So to write the new series, Marvel enlisted the talents of author Gabby Rivera, who coincidentally describes herself as a "round, brown loverboi [sic] living in Brooklyn, NY."
Rivera's debut novel, Juliet Takes a Breath, is—oddly enough—about a "messy, over-emotional, book nerd, weirdo, chubby brown" queer Latina on a path of sexual self-discovery.
Rivera explains her vision of the character thusly, "Exploring America's Latinx identity is going to be one of the most thoughtful elements. She's just 'Latinx,' and like, what does that mean? Beyond being a gender-neutral term for Latina/o, what does it mean to identify as such?"
Perhaps it means the start of a new Marvel series: LatinX-People.
Marvel's decision to invest in America Chavez comes following widespread reports that the company's emphasis on diversity in its comics has actually been hurting its sales performance.
"What we heard was that people didn't want any more diversity. They didn't want female characters out there. That's what we heard, whether we believe that or not," said Marvel's VP of Sales David Gabriel at a retailer summit earlier this year, as previously reported.
"I don't know that that's really true," he added. "But that's what we saw in sales. We saw the sales of any character that was diverse, any character that was new, our female characters, anything that was not a core Marvel character, people were turning their nose up against."
Gabriel's words caused quite a stir among SJWs, prompting him to issue a follow-up statement declaring, "we have also been hearing from stores that welcome and champion our new characters and titles and want more. They've invigorated their own customer base and helped them grow their stores because of it. So we're getting both sides of the story and the only upcoming change we're making is to ensure we don't lose focus of our core heroes."
Sources:
Vogue
HuffPost
Featured Image via CBR/Marvel