The Crap News Network has come under fire yet again – this time for its mischaracterization of the largely violent anti-capitalist protests in Hamburg. Germany during the G20 summit.
As reported previously, the riots became so intense that attendees of the summit – including Melania Trump, Australian Prime Minister Malcolm Turnbull and Indonesian President Joko Widodo – were temporarily unable to leave their hotel rooms.
Video from the riots show cars set ablaze…
Police officers attacked…
And local businesses looted.
That's apparently all of little consequence to CNN, which chose to make the violence a mere footnote in its article on the protests.
"An eclectic and international mix of demonstrators peacefully tramped through the streets of Hamburg on Saturday, a show of anti-capitalist muscle in earshot of the world's top leaders who were finishing up at the G20 summit," the outlet's piece states.
It continues, "a festive and communal feel pervaded the crowds, with people holding climate change signs and feminism posters and grooving to music."
The outlet goes on to share several photos of peaceful protests carried out in Hamburg.
An eclectic mashup of global solidarity this afternoon in central Hamburg #NoG20 pic.twitter.com/yYTT09nNlM

— Kara Fox (@karadaniellefox) July 8, 2017
Around 22,000 activists are demonstrating in one of two marches running parallel to one another in #Hamburg today pic.twitter.com/1Kl7A3Hp3r

— Kara Fox (@karadaniellefox) July 8, 2017
The only mention of violence and rioting comes in a few odd and out-of-place sentences right before the end of CNN's article.
"Security in the city of 1.8 million has been bolstered with 1,000 police officers from around Germany after Hamburg police asked for more help as tension grew Friday."
"Protesters set bonfires in the streets, looted shops and stacked up blocks of pavement to use as projectiles. At first, police stayed back, while demonstrators threw rocks and bottles and then retreated."
"But shortly before midnight, police moved forward. They fired tear gas and water cannons and set off flash-bang grenades. Protesters hurled bottles of looted champagne into the fires, causing popping noises that sounded like fireworks. At one store, residents tried to stop people from stealing from the shop windows."
CNN subsequently goes right back to talking about the G20 summit and how "climate change, terrorism and migration were among the issues during the two-day meeting in what is the birthplace of German Chancellor Angela Merkel."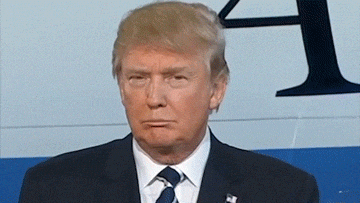 People have noticed CNN's glaring idiocy – and they're pointing it out.
VERY Fake News!

Not peaceful at all!

— Jeff (@JeffTutorials) July 9, 2017
https://twitter.com/dustin_temple10/status/883888704057749504
Peacefully? Really? What about the fires, the injuries the destroyed property? REPORT

— maureenchild (@maureenchild) July 9, 2017
Peaceful? pic.twitter.com/PgJg8Ho59t

— Nicholas Virzi (@nicholasvirzi) July 9, 2017
https://twitter.com/Gatorgirl4vr/status/883701982397157380
FAKE NEWS CNN pic.twitter.com/qlU3TjovzR

— Alpha Mike Foxtrot (@AlphaMikeFox2) July 8, 2017
#FAKENEWS pic.twitter.com/tGsq3pLSW3

— Kylee ღ's her POTUS (@Harmonylee219) July 9, 2017
Because they were drunk from everything they LOOTED last night?
Peacefully??????
OMG is #CNNBlackmail trying to push "peaceful"?

— Diana247 (@Diana24724) July 8, 2017
https://twitter.com/vickkkyp/status/883738815986380800
Eclectic Demonstrators pic.twitter.com/Kj76eaUn2p

— ChanBahlum II (@ChanBahlumII) July 8, 2017
You folks over at CNN continue to lose credibility. So sad and very weak. pic.twitter.com/jfp3PXMrE0

— Gustavo (@Goose_Se7en) July 8, 2017
Source:
CNN