The President of Poland, Andrzej Sebastian Duda, has called out the fake news media for their claim that his wife didn't shake President Trump's hand.
Not only did President Duda say "Let's FIGHT FAKE NEWS," he also retweeted a video that shows Duda's wife shaking Trump's hand multiple times.
Contrary to some surprising reports my wife did shake hands with Mrs. and Mr. Trump @POTUS after a great visit. Let's FIGHT FAKE NEWS.

— Andrzej Duda (@AndrzejDuda) July 6, 2017
Prior to Duda's tweet, many libturds were excited over the mythical snub.
Was it a handshake snub?

OR…

Is Trump's hand so damn small Poland's First Lady didn't even see it? pic.twitter.com/17F2qcD6zN

— Adam Best (@adamcbest) July 6, 2017
Best Trump's handshake ever! Thank you, Poland! pic.twitter.com/o976KH0je8

— Russian Market (@russian_market) July 6, 2017
Awkward! The Polish First Lady Agata Kornhauser-Duda inadvertently snubs Donald J. Trump's handshake pic.twitter.com/gFwOYtDA2E

— The Telegraph (@Telegraph) July 7, 2017
One of the dumber and least respected of the political pundits, Chris Cillizza, seemed to have some type of autistic orgasm over the alleged handshake mixup.
OHMYGODOHMYGODOHMYGODOHMYGODOHMYGODOHMYGODOHMYGODOHMYGODOHMYGODOHMYGODOHMYGOD https://t.co/Ngdtuuu21q

— Chris Cillizza (@CillizzaCNN) July 6, 2017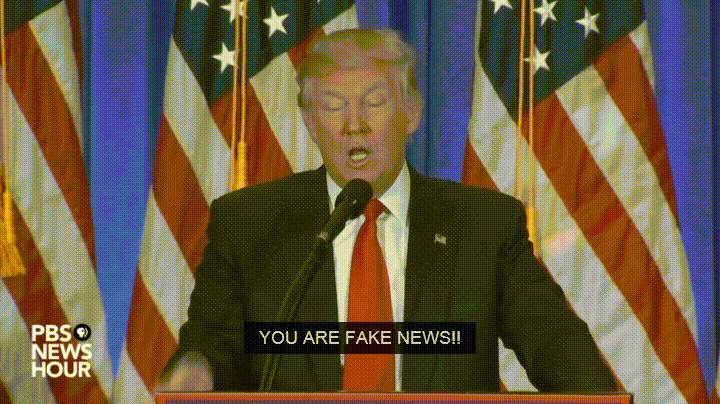 The President of Poland retweeted a full video where the first lady shook Trump's hand, which other outlets edited out…
Polish first Lady Agata Dudas did shake President Trump's hand, see full video. pic.twitter.com/BOw5tY4R4R

— Beatrice-Elizabeth Peterson (@MissBeaE) July 6, 2017
Now, everyone is calling out the fake news media.
https://twitter.com/TEN_GOP/status/883076138112872449
Folks, Poland's first lady did not diss Trump's handshake attempt. She was looking at Melania, shook her hand, then shook Trump's. Stop. pic.twitter.com/ta8DNsv0Th

— Bradd Jaffy (@BraddJaffy) July 6, 2017
Watch this fake news idiot from the Huffington Post pretend to be a Russian infiltrator at CPAC.
Source:
Independent Journal Review