The New York Times has rushed to CNN's side, defending the Fraud News Network against the onslaught of backlash its recent journalistic gaffes have warranted.
"Jeffrey A. Zucker hasn't been getting a lot of sleep lately. But he says that's nothing new," the piece, written by Michael M. Grynbaum, states in reference to the CNN president.
"It is rare that a single news organization attracts the level of ire mustered by President Trump, who over the weekend posted on Twitter a video that portrayed him wrestling a figure with the logo of CNN for a head."
Grynbaum goes on to state that President Trump's "denunciations" against CNN "have far outstripped his criticisms of other prominent news outlets, like The New York Times or The Washington Post," adding that the attacks have CNN staffers on edge.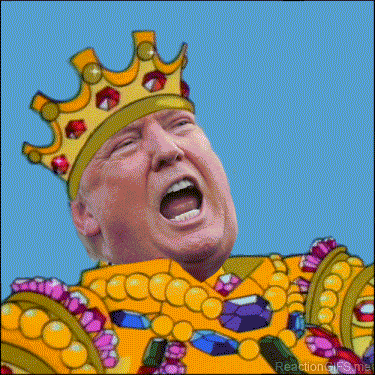 Grynbaum doesn't put all the blame on Trump, though; he writes, "CNN's troubles have been compounded by a series of recent self-inflicted wounds – not least a high-profile retraction of a sensitive article about one of Mr. Trump's close allies, which last week led to the forced resignations of three veteran journalists."
"That episode came after several other mishaps: The network corrected an inaccurate preview of the testimony of the former F.B.I. director James B. Comey, and it cut ties with two hosts, Kathy Griffin and Reza Aslan, after they issued profane online attacks against Mr. Trump, to the delight of critics who called the attacks proof positive of CNN's bias."
Grynbaum further quotes "a senior [Trump] administration official" as stating that a potential merger between CNN's parent Time Warner and AT&T is being discussed among White House advisers as "a potential point of leverage" over CNN, since the Department of Justice will need to approve the deal.
"While analysts say there is little to stop the deal from moving forward, the President's animus toward CNN remains a wild card," Grynbaum writes.
Further on in the article, Grynbaum states that Zucker is quite concerned about the safety of his employees.
"The level of threats against CNN employees, [Zucker] said, has spiked this year Mr. Trump, [Zucker] said, 'has caused us to have to take steps that you wouldn't think would be necessary because of the actions of the President of the United States."
Grynbaum's piece also defends CNN's ranking.
"CNN has recently placed third in weekday prime time," he writes, voiding that by stating, "Mr. Zucker noted that CNN's total viewership among adults 25 to 54, a key advertising demographic, was the highest in the network's history. And he said the network was on track to clear more than $1 billion in profit this year."
Grynbaum further quotes Zucker as stating that he believes President Trump's attacks against CNN are rooted in the "fact" that Trump hates disloyalty.
"Television is his preferred medium," Zucker reportedly said. "And he knows our viewers can be swayed because they're not watching Fox or MSNBC – networks with an ideological bent in prime time."
As reported earlier today, CNN continues to draw intense backlash over its threat to dox a Reddit user who created the infamous Wrestlemania/Trump/CNN video.
In retaliation, internet sleuths dug up personal information on various CNN staffers and spread it around.
One insider was quoted as stating that CNN employees are "frustrated by our critics' double standards, frustrated that CNN staffers' private information is being published in 'retaliation' when the network made the decision to not out the Reddit user, frustrated by the speech in which misinformation, lies and hate spreads, frustrated that POTUS's son has no accountability."
Source:
The New York Times