Following this morning's announcement that the Supreme Court has decided to uphold, partially, President Donald Trump's travel ban on six Muslim-majority countries, a great state of triggering has overtaken snowflakes across the nation.
The liberal hosts on The View are apparently having a particularly tough time dealing with the news, as evidenced by their horrible screeching and shouting over one another in an effort to denounce it.
Surprisingly, the show's segment on the news began with Joy Behar actually raising a decent point that the Supreme Court's exemption for travellers with a connection to individuals or entities in the U.S. would not have stopped people like the Boston bombers or the Manchester attacker from entering the country.
Behar's moment of clarity was quickly overtaken by an oblivious Sara Haines asking, "what changed though? I thought this was held up but then…"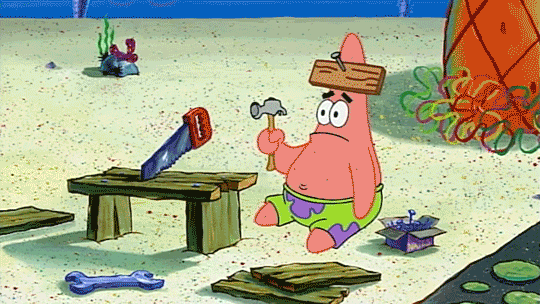 Stepping in to save viewers from the idiocy that was probably about to leave Haines' mouth, Jedediah Bila stated, "I think what you're going to find is that, my opinion is that, the Supreme Court is going to uphold the President's authority to, in the interest of national security, to say, anyone from anywhere, 'hold on, you can't come in.'"
"The reason, and I've been saying this for a long time is, the vetting process in these six countries is problematic," Bila, who was a Fox News contributor before joining The View, continued.
"We have that on record from the former administration."
Things quickly spiralled downward from there, with Sunny Hostin (falsely) insisting, "that's not true."
A shouting match between Bila, Hostin and Behar ensued, with Haines looking clueless as she attempted to follow the conversation before making some idiotic remark about how Syrians don't have paper records "because they don't have anything at all."
"We have the most robust vetting process anywhere in the world here in the United States," shouted Hostin over everyone, to applause from the audience.
Later on in the segment, Behar stated, "it looks like [Trump's] dividend on Gorsuch is kicking in already," apparently suggesting Supreme Court Justice Neil Gorsuch pushed the ban forward (which was not the case).
"I just hope that when we go outside today, Lady Liberty has not walked off," Goldberg stated.
See the full clip below.
Trigger warning: contains screeching and idiocy.
As reported previously, the U.S. Supreme Court will be reviewing President Trump's travel ban fully in the fall.
In the meantime, travellers from Libya, Iran, Somalia, Sudan, Syria and Yemen will not be able to enter the United States unless they can prove they have ties to an entity or person in the country.
According to Reuters, also going into effect will be a temporary suspension of the United States' refugee program.