A nonsense dossier used to justify the hype surrounding allegations of Russian collusion on the part of President Donald Trump was created by a sketchy Democratic opposition research firm, according to an explosive new report.
According to The New York Post, Fusion GPS – a firm that has slung mud and dug dirt on Mitt Romney, pro-life activists and Donald Trump – has a history of working with foreign agents and was responsible for the since-disproven dossier that BuzzFeed published earlier this year.
This is the same dossier that former FBI Director James Comey stated in his recent testimony before the Senate Intelligence Committee was responsible for "salacious and unverified reports."
In other words, it's beginning to look like Fusion GPS, a liberal opposition research firm, used fabricated gossip to leak a 'dossier' which was used by the media to attack President Donald Trump and by the FBI to investigate him.
According to The Hill, things are getting so bad for Fusion GPS that Senator Chuck Grassley of Iowa is threatening to subpoena them.
According to The Daily Mail, Fusion GPS was using 'Nixonian' tactics all the way back in 2012.
Fusion GPS was also reportedly hired in 2012 to dig up information on a major Mitt Romney donor, Frank VanderSloot, such as his divorce records. The revelation led to criticism from the Wall Street Journal that Democrats were engaging in 'Nixonian' tactics by trying to smear Republican supporters.
The same firm was reportedly involved in defending Russian businessmen from money-laundering charges and were accused of failing to report that they were working for foreign agents.
Other clients include Denis Katsyv, a Russian businessman, who lso reportedly enlisted Fusion GPS to help defend against U.S. federal charges of money-laundering last year.

The firm's work for Katsyv led to recent allegations that Fusion GPS failed to properly register as a foreign agent, according to Politico. The firm denied this, saying it was not required to register because it did not engage in actual lobbying.
According to The Hill, Senator Chuck Grassley already sent the firm a letter asking about the alleged Trump dossier.
"When political opposition research becomes the basis for law enforcement or intelligence efforts, it raises substantial questions about the independence of law enforcement and intelligence from politics,"
The New York Post reports that Peter Fritsch of Fusion GPS was a big supporter of Hillary Clinton's Presidential Campaign.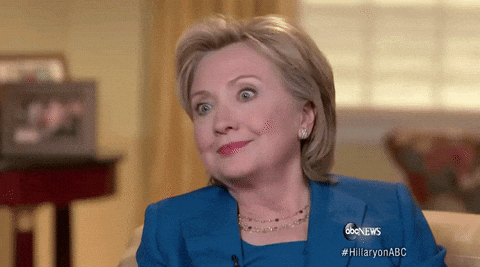 In September 2016, while Fusion GPS was quietly shopping the dirty dossier on Trump around Washington, its co-founder and partner Peter R. Fritsch contributed at least $1,000 to the Hillary Victory Fund and the Hillary For America campaign, Federal Election Commission data show. His wife also donated money to Hillary's campaign.
The New York Post also reports that Christopher Steele, ex British spy paid by Fusion GPS for the dirty dossier may have also worked with the FBI in addition to the sketchy Democrat firm.
The FBI received a copy of the Democrat-funded dossier in August, during the heat of the campaign, and is said to have contracted in October to pay Steele $50,000 to help corroborate the dirt on Trump — a relationship that "raises substantial questions about the independence" of the bureau in investigating Trump, warned Senate Judiciary Chairman Chuck Grassley, R-Iowa.
According to The New York Post, Steele is the same guy responsible for the disgusting rumors spread about Trump in the fabricated dossier.
Steele contracted with Fusion GPS to investigate Trump's ties to Russia starting in June 2016, whereupon he outlandishly claimed that Hillary campaign hackers were "paid by both Trump's team and the Kremlin" and that the operation was run out of Putin's office. He also fed Fusion GPS and its Hillary-allied clients incredulous gossip about Trump hating the Obamas so much that he hired hookers to urinate on a bed they slept in at the Moscow Ritz-Carlton, and that Russian intelligence recorded the pee party in case they needed to blackmail Trump.
Watch an idiot from The Huffington Post act like a Russian at CPAC, he'll be working for Fusion GPS in no time…
Sources:
The New York Post
Daily Mail
The Hill