Both the White House and Downing Street are denying reports that U.S. President Donald Trump phoned British Prime Minister Theresa May to request the former's state visit be postponed due to protest concerns.
According to Reuters, May's office states there has been no change in plans while the White House states that although Trump and May spoke by phone recently, the President's planned state visit was not a topic of discussion.
Earlier today, The Guardian published the claim, stating matter of a factly that "Donald Trump has told Theresa May in a phone call he does not want to go ahead with a state visit to Britain until the British public supports him coming."
The outlet cites "those present" as stating that Trump's words "surprised May."
"The conversation in part explains why there has been little public discussion about a visit," the outlet's report continues.
This claim was – very quickly – picked up by other left-leaning outlets, such as Politico, which states that Trump told May he "didn't want to spark public protests… potentially postponing the visit indefinitely."
Other outlets that jumped on the claim include The Sun and The Independent.
All those who make the claim provide no sourcing other than anonymous accounts from mysterious officials.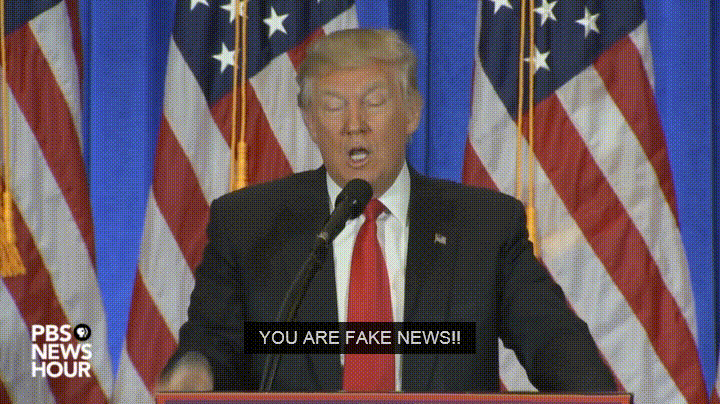 The New York Times takes a slightly different route, quoting "two administration officials" as stating that "President Trump is considering scrapping or postponing a planned visit to Britain later this year amid a billowing backlash over comments he made after the recent terrorist attack in London."
The outlet does, however, cite – as many outlets who covered the matter failed to – both the White House and Theresa May's staff as stating that those discussions never took place.
This is the latest in a string of recent "anonymous sources" gaffes by the mainstream media.
Last week, both CNN and ABC were forced to correct stories which contained information from anonymous sources claiming that former FBI Director James Comey was going to use his Senate Intelligence Committee testimony to dispute President Trump's claim that Comey told him thrice he was not under investigation.
Of course, Comey did the exact opposite.
The New York Times, meanwhile, came under fire from Comey himself who skewered the outlet for an article it published in February alleging the intelligence community had data proving contact between Trump team officials and Russia.
"The challenge – and I'm not picking on reporters – about writing stories about classified information is, the people talking about it often don't really know what's going on, and those of us who actually know what's going on are not talking about it," Comey said during his testimony.
"We don't call the press and say, 'Hey, you got that thing wrong.'"
Sources:
Reuters
The Guardian
Politico
The Sun
The Independent
The New York Times
The New York Times (2)