Amazon has apparently sliced the price of "Oh, The Places You'll Go!" by Dr. Seuss in half after MILO's new book DANGEROUS shot past it on the list of best sellers.
When Amazon's best-seller list was archived by earlier this morning, it showed Dr. Seuss's book listed for $10.
As of right now, however, you can pick up a copy of Dr. Seuss's 1990 book for a mere $5 – by far the cheapest book available on Amazon's Best Sellers list.
Is this a coincidence? Or is Amazon trying to knock DANGEROUS off its well-deserved throne as king of the hill?
If the latter, Amazon would – interestingly enough – be one of the few corporate entities that have even acknowledged the success of DANGEROUS.
Indeed, while everyone from The Independent to Al Jazeera, The Atlantic, and The Hollywood Reporter rushed to cover DANGEROUS being dropped by the wretched Simon & Schuster in February, the coverage is considerably less prevalent now that MILO's proven he doesn't need any big-name publisher to draw massive sales.
The coverage that does exist, however, tells the tale – "within hours, Milo Yiannopoulos' book sales surpass Chelsea Clinton's," reads an article by Red Alert Politics.
Breitbart, meanwhile, writes that DANGEROUS "was released for pre-order for the second time on Sunday, overtaking both Chelsea Clinton and Ben Sasse's books and soaring to #1 on the Amazon best sellers list within a day."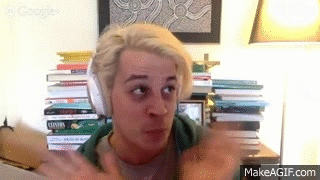 Sources:
Breitbart
Red Alert Politics